Discover more from Future News & Media
Ian Silvera's analysis on innovation and developments in the media sector and its relationship to politics and technology.
Why WhatsApp audio briefings haven't (yet) taken off
Future News 62
With more than two billion users, you would expect journalists and their bosses to be doing more around WhatsApp, especially as new ChartBeat research shows mobile traffic referrals are more than 60% across all regions of the world. 
As it stands, and thanks to the low-friction functionality of the Facebook-owned platform, it is great at distributing news media via hyperlinks, creating headlines when politicians' messages inevitably leak and spreading memes as users 'forward on' humorous, thought-provoking or sometimes more sinister/misinformation-laced captioned images, something WhatsApp has combated by limiting the number of users you can forward a post to. 
The push-to-talk Voice Message function, first introduced in 2013, presents a particular opportunity for news media outlets: audio briefings. 
The Telegraph is one of the few publishers to embrace this, with the launch of The Briefing, a twice-daily two-minute-long show on WhatsApp, in 2019. The New York Times, meanwhile, started its own flash audio briefings for Alexa last year, despite a 2018 Reuters Institute report showing that only 1% of consumers thought news was the most important function on their smart speakers. 
News Boost, a three-minute wrap of the top news in the UK that weekday, is one of the few independent projects in the WhatsApp audio briefing space. It launched in September and is sent out free around 8am. It's a passion project at the moment, but revenue could be driven through its subscription service. It would otherwise be hard to keep track of its listeners – such is the nature of WhatsApp – and use that data to serve advertising. 
The other issue for any news service using the platform is trust. When consumers in the US, UK, Germany, Spain, Argentina and South Korea were asked how trustworthy WhatsApp was when it came to information about Covid-19, for example, only 24% of respondents backed the platform, while 40% of people said they didn't trust it. Search engines, by way of comparison, scored 45% for trustworthiness and only 18% of respondents said that they didn't trust the likes of Google and Bing. 
And, finally, payments are yet to be rolled-out on WhatsApp, another potential revenue stream for news media outlets and the 50 million WhatsApp Business customers on the platform. Facebook has partnered with Jio in India to get commerce moving on the platform. 
"Once we prove that out with Jio in India, we're planning on expanding it to more folks in India and to other countries as well," Zuckerberg told analysts earlier in the year. Until then, though, there are less financial incentives for outlets to launch products on WhatsApp, which continues to have massive untapped potential for the industry.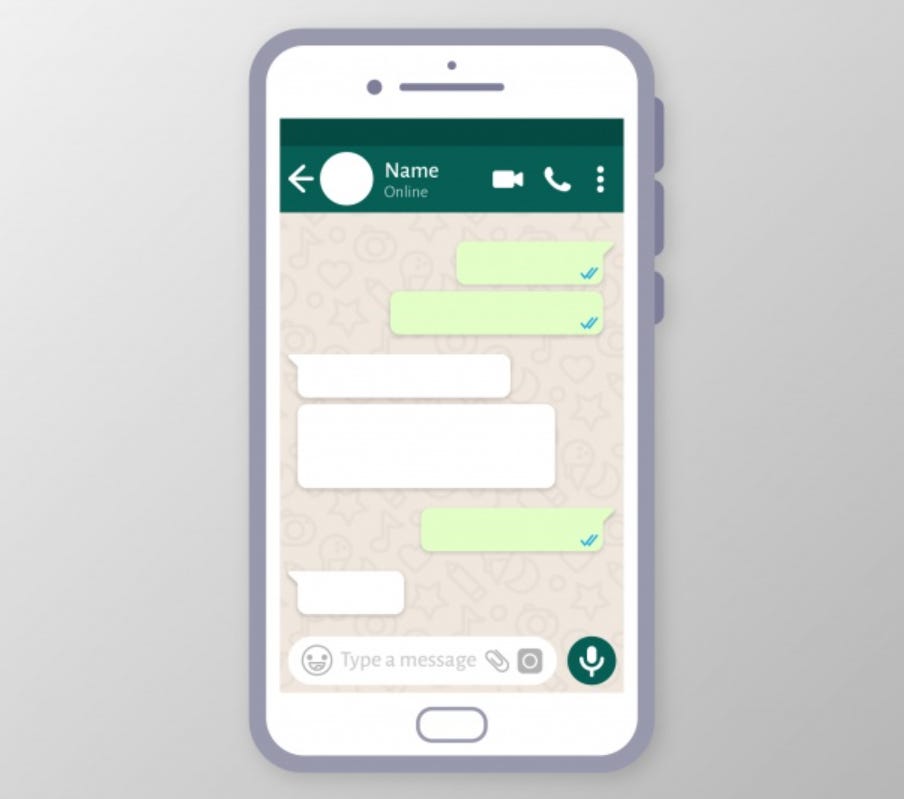 🗳️ Election 2020
Still nothing from the Commission on Presidential Debates (CPD) after FN asked if it had reached out to Trump's campaign team before announcing a second – now infamously virtual and very much cancelled – TV debate. Read into this statement what you will (oh, and the 8 September announcement has suddenly appeared back in CPD the 'news' section):
On October 8, CPD announced that for the health and safety of all involved, the second presidential debate, scheduled for October 15 in Miami, would be conducted virtually.  Subsequently, the campaigns of the two candidates who qualified for participation in the debate made a series of statements concerning their respective positions regarding their willingness to participate in a virtual debate on October 15, and each now has announced alternate plans for that date.
The next televised Presidential debate will be the final one and it will be hosted by NBC News' Kristen Welker on Thursday 22 October. 
Over at the New York Times, meanwhile, Dr Paul Matzko has argued that right-wing talk radio is at the heart of the Trump project. 
💼 Jobs and business
🎧 Podcasts
🤖 Technology 
📧 Contact
For high-praise, tips or gripes, please contact the editor at iansilvera@gmail.com or via @ianjsilvera. 
Follow on LinkedIn here 
Illustration: Freepik