Discover more from Future News & Media
Ian Silvera's analysis on innovation and developments in the media sector and its relationship to politics and technology.
Why the BBC's Project Origin focuses on provenance
Future News 45
The war against fake news, disinformation and misinformation is being fought across multiple fronts over several continents at varying times. 
The battles, if we are going to run with the military analogy, are expected to intensify in the US as the general election campaign ramps-up to the November vote. America and its voters have become a proving ground for state and non-state actors and their malicious campaigns. 
The BBC, CBC/Radio Canada, New York Times and Microsoft (which, full disclosure, I'm long on) have been working quietly behind the scenes since September 2019 on something called Project Origin to help them. The initiative, as the name suggests, focuses on a very particular and perennial problem: provenance. 
The organisations are concentrating on a "few use cases" to "demonstrate how the content can be verified", FN has been told, with the hope of demonstrating its "usability, specification and implementation" by the end of 2020. 
Project Origin is working on a digital watermarking prototype, which uses technology techniques from hashing and fingerprinting, to give an indicator of authenticity and to avoid manipulation of media content, something like brand marks and other traditional indicators of trust are open to.  
If the programme proves to be successful, it will be highly scalable and members of the international Trusted News Initiative, including the FT, Wall Street Journal and AfP, have already signed up to trial Project Origin.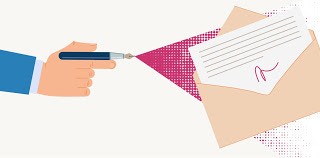 Credit:Teravector
📈 Earnings
💼 Jobs and biz
🔬 Research
🎧 Podcasts
📧 Contact
For high-praise, tips or gripes, please contact the editor at iansilvera@gmail.com or via @ianjsilvera.