Discover more from Future News & Media
Ian Silvera's analysis on innovation and developments in the media sector and its relationship to politics and technology.
What Spotify, NYT and News Corp earnings tell us about the state of journalism
Future News 50
We should start to look at major podcast outlets more like book publishers. There is a mix of big-name celebrity signings, ever-green non-fiction content (for books it's cooking, for podcasts its mindfulness) and independently produced content. 
A point in case would be Michelle Obama, who recently launched her new podcast, Higher Ground, exclusively on Spotify. The former First Lady has also released her own playlist to promote the pod. 
Not only does Spotify attract potential new subscribers to its platform via Obama's involvement, but her content is also regularly aggregated and covered by major news outlets. It's great marketeering and something the company will hope to achieve with quite a different listener demographic via its multi-year licence deal with The Joe Rogan Experience, a partnership that starts in September. 
Rogan, unlike Obama, built his podcast up from scratch, with the first episode airing more than a decade ago. His content would therefore fall in the last category – independently produced content. The show will have a $46.8bn market cap company behind it. 
Podcasts are becoming more and more important to Spotify. Over 20% of the platform's 299m monthly active users (MAUs) engage with the content, up from 19% of MAUs in Q1 2020.
The company even launched 110 podcast playlists across six markets in Q2 2020 in a bid to drive discovery and its catalog is growing rapidly. Spotify has more than 1.5 million shows, 50% of which launched in 2020 – a year after its acquisition of networks Gimlet and Anchor.
It is also trying to solve the engagement to revenue gap, with in-app offers powered by its news 'Streaming Ad insertion' technology alongside a $20m advertising partnership with Omnicom Media Group. 
In short, Spotify wants to make more money out of podcasts in and of themselves, use the content for marketing purposes and create crossover where podcast talent is recommending other audio content via playlists.
The goal? The company hopes to hit more than 150m premium subscribers by Q4 2020, helping bring in revenues of up to €2.25bn. Podcasts are clearly core to this ambition.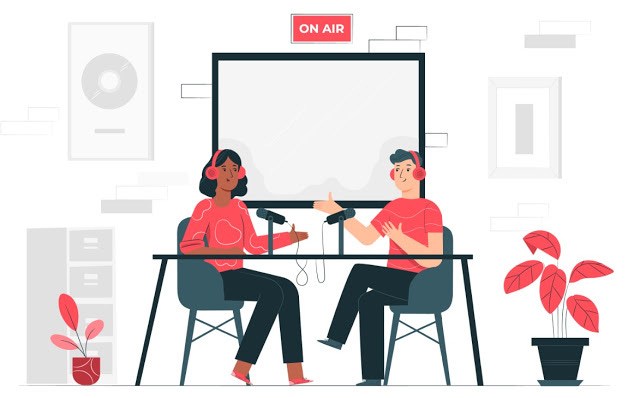 Credit:Freepik

📈 Earnings 
💼 Jobs and biz
🎙️Interviews 
🔬Research
🎧 Podcasts
🤖 Technology 
📧 Contact
For high-praise, tips or gripes, please contact the editor at iansilvera@gmail.com or via @ianjsilvera.