Discover more from Future News & Media
Ian Silvera's analysis on innovation and developments in the media sector and its relationship to politics and technology.
Why one journalist chose to go freelance during the pandemic
Future News 52
At first, it sounds as mad as becoming a one-legged bull fighter. On second thoughts, it starts to seem more like entering the taxi trade long after Uber has taken over your town. Eventually, though, turning freelance during a global pandemic, on-and-off lockdowns and a deep worldwide economic recession almost appears to be rational – where there is uncertainty, there is opportunity, or something like that. 
For Josh Lowe (@JeyyLowe), formerly of Prospect Magazine, Newsweek and Apolitical fame, entering this notoriously unstable world (at the best of times) as the journalistic job cuts came thick and fast was an entirely reasonable undertaking driven by a tangible goal: impact. 
"I was looking to do something different, potentially a career change, and going freelance was the only way I could see that I could explore a range of options that is properly experiential," he told FN. 
London-based Lowe had made the decision to hand in his notice at Apolitical, the learning platform for governments and civil servants, before the Covid-19 crisis hit. But he stayed on a little while longer because of the shifting economic landscape and to complete some content projects he was responsible for. 
For the past two months, however, he's been a fully-fledged freelancer. It's not Lowe's first time working for himself as a hack, so he's used to filling out tax self-assessment forms, pitching and chasing late payments. This time around, though, he has dual revenue streams: his journalistic work – he is focusing on the realm of policy and ideas, such as this Prospect piece on the future of the high street – and his content strategy services for commercial clients. 
Lowe got into the latter trade at Apolitical, where he ran content for the platform, producing, among other things, online courses and overseeing user-generated content drives. That role came after his years as a reporter. 
"As a journalist you are making content that entertains and informs, and hopefully it's a good balance of those things. In the process of informing it hopefully exposes or illuminates issues people need to understand," Lowe said. 
"Journalism strives to have impact, but, by-in-large, it doesn't necessarily do lots of deep thinking about what that impact is going to be and how it's going to achieve it. It's more about: 'get the great stories and get them out there'. That's not derogatory, for many people that's extremely appealing. There's clearly a very important role for that disruptive process of journalism." 
Freelancing, meanwhile, has given him the time and opportunity to explore other sectors and experiences, including volunteering. As for how it's all going, Lowe has found the commercial side to be fruitful, with businesses and other organisations exploring "significant changes" to how they do things in our time of great uncertainty. 
"Even if journalism is the main thing you want to be doing, you may want to find another income stream to support it," he advised.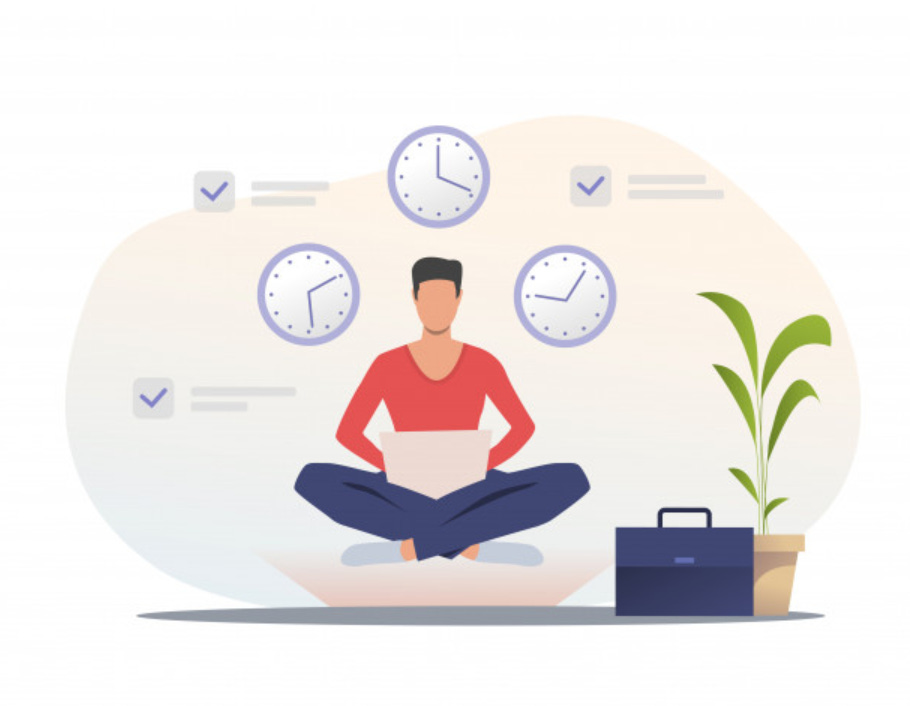 📈 Earnings 
Ad giant WPP reported a pretax loss of £2.6bn in the six months to 30 June. The £8.1bn company said in its Interim Results that this was because of £2.7bn of impairments (£2.5bn goodwill, £0.2bn investment and other write-downs). The business is currently half-way through a three-year restructuring plan designed to enable WPP to take on the likes of Google and Facebook. "Our strategic transformation remains on track but as COVID-19 accelerates the change in our sector, we are accelerating our plans," CEO Mark Read said. "We continue to attract new talent, invest in technology and ecommerce, and train our people in the skills they need for the future, with more than 20,000 receiving accreditations from Adobe, Amazon, Facebook, Google and Salesforce this year." 
ITV, which has a current market cap of £2.4bn, could be relegated from the FTSE 100 to the FTSE 250 on the London Stock Exchange come 1 September. 
💼 Jobs and biz
Outgoing BBC Director General Tony Hall says the organisation can be a global force for unity via Freddy Mayhew (@FreddyMayhew). 
Given my time again, I wouldn't choose journalism, writes Sarah Ditum (@SarahDitum).
Paparazzi now focus on influencers over celebrities via Taylor Lorenz (@TaylorLorenz).
Sky Sports' Soccer Saturday is undergoing a major shake-up.
Substack is now available for writers going paid in India. 
BuzzFeed has found a buyer for its German outlet.
🎙️Interviews 
GQ: 'Tech oracle' Jaron Lanier on social media via Zach Baron (@ZachBaron). 
🔬Research
US will invest more than $1bn on 12 research institutes focused on AI and quantum computing.
Chartbeat: How Covid-19 impacted redearchip.
🎧 Podcasts
HBR Idea Cast: Why work friends are worth it.
🤖 Technology 
VCs are demanding diversity riders in their term sheets.
Facebook pays €106m to settle French tax dispute.
AI-powered blog gets to the top of Hackernews. 
The Zoom outage.
📧 Contact
For high-praise, tips or gripes, please contact the editor at iansilvera@gmail.com or via @ianjsilvera. 
FN 51 can be found here
FN 50 can be found here
FN 49 can be found here