Discover more from Future News & Media
Ian Silvera's analysis on innovation and developments in the media sector and its relationship to politics and technology.
Not on the record royals
Future News 49
A three-word riff pops up time and again in the serialised version of the latest book to uncover the personal machinations of the British monarchy. 
We continually hear from 'sources close to' and 'sources in' the three main households of focus, including Buckingham Palace (The Queen), Kensington Palace (William and Kate) and the 'Sussexes' (Harry and Megan).  
Finding Freedom, by journalists Omid Scobie (@scobie) and Carolyn Durand (@CarolynDurand), has been praised for its balance and good sourcing, but the authors have failed to get any of the big royal guns on the record, an occupational hazard when it comes to covering the monarchy. 
There is an irony here, though, since one of Megan's main criticisms of the royals' PR operation was an alleged reluctance to go on the record with the media to rebut false or misleading stories about her or her husband. 
How do we know this? Scobie and Durand have apparently spoken to at least one person who feels that they can quote the Duchess of Sussex. The same can be said for Prince Harry. 
The couple have gone on the record before when they spoke to ITV's Tom Bradby for a 2019 documentary on their visit to Africa. This was before they decided to go independent in January, with the Queen removing them as senior members of the royal family.
The tensions with the news media continue, however. Megan is still trying to sue Associated Newspapers, publisher of the Mail on Sunday and Mail Online, for breach of privacy and copyright infringement. 
The whole saga is sadly reminiscent of the very public break-up of Prince Charles' marriage with Princess Diana, who very much went on the record with a sit down interview for the BBC's flagship current affairs show Panorama in November 1995.  
The one-hour interview made a star out of Martin Bashir, with almost 23 million people tuning in to the programme and the world's print media making headlines out of the revelations.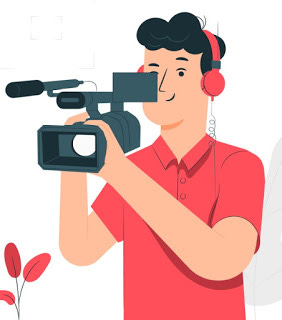 Credit:Freepik
💼 Jobs and biz
🎧 Podcasts
🤖 Technology 
CES 2021 will be digital, another sign that the events industry won't be back in full action until at least 2022 
📧 Contact
For high-praise, tips or gripes, please contact the editor at iansilvera@gmail.com or via @ianjsilvera.
FN 48 can be found here
FN 47 can be found here
FN 46 can be found here