Discover more from Future News & Media
Ian Silvera's analysis on innovation and developments in the media sector and its relationship to politics and technology.
Inside the plan to boost polling literacy
Future News 43
For millions of Brits, Professor John Curtice is the bespectacled expert extraordinaire who pops up on their TV at every major national election to explain what all those figures flying into the bottom of their screens mean. 
Curtice, who has been rather busy of late thanks to two referendums (Scotland and the EU) and three general elections since 2014, has drawn a cult following as a figure of academic authority amid an ever-changing cast of characters in Westminster and beyond. 
Away from the silver screen, Curtice is also the president of the British Polling Council (BPC), a position on the self-regulatory body he has held for around 12 years. 
It is in that role that he is attempting to boost statistical literacy among the news media, something that a group of Lords (the Select Committee on Political Polling and Digital Media) encouraged the BPC to do in 2018. 
"There has always been the case that there's been a small number of journalists who have been really good at it," Curtice told FN. "But it's always been a decided minority. What's changed now is that we have people trained as data journalists, who can do any kind of data. Data journalists are good at data, but they don't necessarily understand the politics [of a story] – you need both skills." 
For his and the BPC's part, the group plans to publish a revised and updated version of its guidance for journalists later in the summer. It is with designers at the moment, FN was told, and has been written with the "jobbing journalist" in mind, making it "shorter, simpler and punchier" than a more extensive guide released by the Market Research Association. 
Curtice and the BPC, which launched in November 2004 in reaction to a "periodic wave" of criticism about the conduct of polling and whether it should be regulated, is also exploring the possibility of working with accredited journalistic training bodies so the next generation of reporters, producers and editors can learn more about polling. 
As for travelling to newsrooms and providing seminars and training there, Curtice said such a move would be possible but he was "looking for something more systematic". The BPC, though, has its limits, especially since its an organisation run by just three people, Curtice included, on a voluntary basis with a bank balance of just under £15,000. 
The issue of polling and statistical literacy in the news media is also shared in the US, where forecasting (using around survey averages at a national and subnational level) has taken off most notably with Nate Silver (@NateSilver538) of FiveThirtyEight and The New York Times' Nate Cohn (@Nate_Cohn). 
"I think 2016 [with Donald Trump's surprise White House victory] taught everyone in this field to be more cautious in making pronouncements based on surveys alone and to have a deeper understanding of the data they are looking at," Professor Stephen Ansolabehere, whose research at Harvard University focuses on elections and the mass media, told FN. 
"My general view is that literacy in polling involves some basic statistical literacy, and it would be good for any journalist to have had a college-level course in statistics. My experience is that many have." 
For those that haven't or can't, the Royal Statistical Society offers a series of public courses, while online training platform Coursera has several relevant university-level courses, including Data Science Math Skills, Bayesian Statistics and Probability and Statistics. And if journalists really wanted to get into the meat of the matter, a free and downloadable version of Elements of Statistical Learning can be found here. 
They would also do well to understand major developments in the polling industry. The popularisation of the Multi-level Regression and Post-stratification (MRP) method is arguably the most significant one. 
The model, which was first unveiled in 1997, uses responses from national surveys to generate opinion estimates at a subnational level (typically constituency, state or regional level) by weighing voting intention against key characteristics (age, gender and education, for instance). This is then applied to constituency characteristics thanks to census or other official data. Past voting behaviour is also a key variable in the method. 
From a cost perspective, it's cheaper than conducting lots of demographic or regionally focused polls, while the same techniques are being used across the board. Until MRP caught on, thanks to success ahead of the 2012 US elections and the UK's 2017 General Election, pollsters would typically not estimate seat-by-seat sentiment since it would be an erroneous extrapolation from a national survey. 
Of course, if this sounds all a bit fuzzy and you are working in the news media industry, just try not to over-hype individual polls – the margin of error is usually around 4%, so you might just be amplifying 'noise'.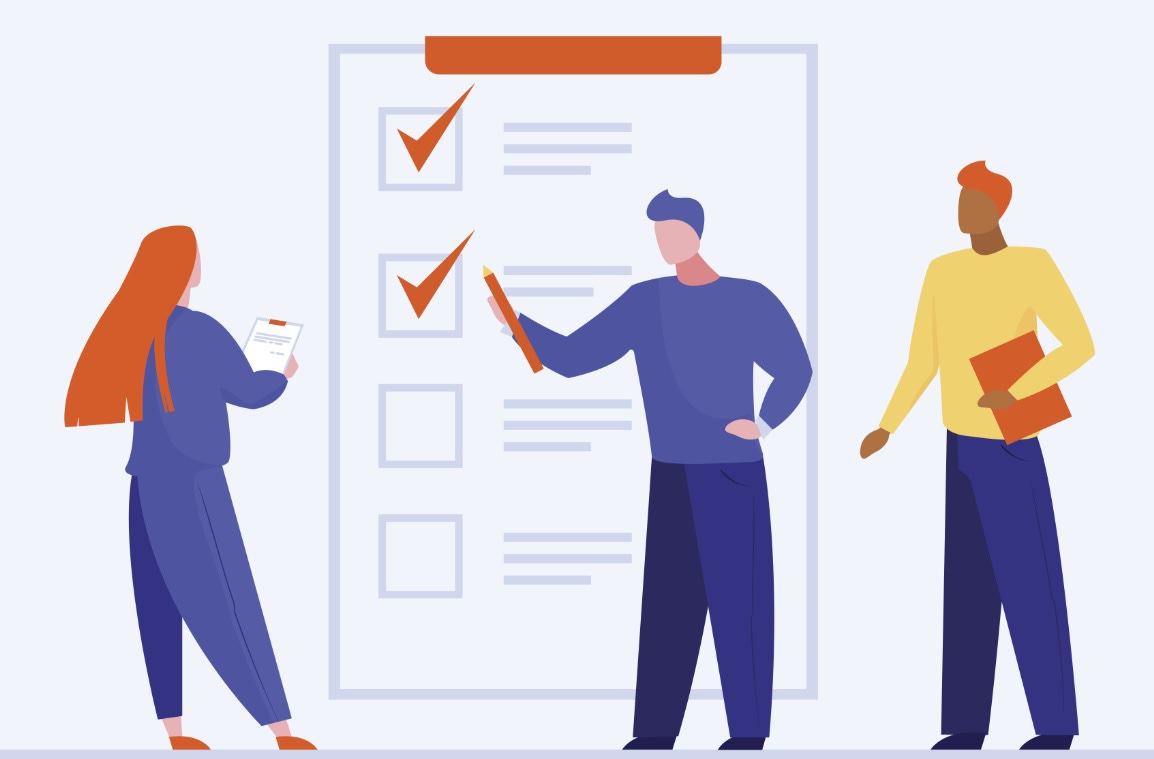 💼 Jobs and biz
🔬 Research
🎧 Podcasts
🤖 Technology
📧 Contact
For high-praise, tips or gripes, please contact the editor at iansilvera@gmail.com or via @ianjsilvera.