Discover more from Future News & Media
Ian Silvera's analysis on innovation and developments in the media sector and its relationship to politics and technology.
How Spectator USA will cover its first presidential election
Future News 44
You can expect more gossip, more mischief and more "taking the piss" as the campaign to elect the alleged 'leader of the free world' (70-somethings need only apply) continues into November, The Spectator USA has promised. 
Editor Freddy Gray (@FreddyGray31), who also hosts the Americano podcast and acts as deputy editor of The Spectator, predicts the White House race to be "even more surreal" than 2016, when Donald Trump continually called for his main rival, Hilary Clinton, to be locked up, committed to building a wall between the US-Mexico border and promised to "drain the swamp", the "swamp" being Washington. 
"With the election, there is a niche for us because what we have found is that nobody can keep a balanced editorial tone on Trump and I think we do that better than anybody," Gray, who runs the publication out of London, told FN. 
"We will do pieces about Trump that aren't hysterical pro or hysterically anti, and we have some [writers] who are pro Trump and others who are anti. [Overall,] we try and keep a balanced tone, while other magazines have kind of become fixated with it, one way or another. 
"That's our strategic advantage and I think being foreign helps us in that respect. As editor, I'm able to not get caught up in the culture wars over Trump as much as some people are." 
The approach has seen The Spectator USA, which launched in 2018, a mere 190 years after its parent title was first published in 1828 (see FN's micro history of The Spectator here), gain traffic from neutral sites like RealClearPolitics, while the more partisan Washington Free Beacon, a conservative publication, is one of the outlet's biggest referrers, according to Alexa rankings.  
As for organically driving traffic and subscriptions, Cockburn, a diary section which deals in "mischief, mayhem and Washington gossip", has become the star of the show and saw The Spectator USA go viral in June when it alleged that New York Magazine had censoriously spiked the weekly column of British-American columnist Andrew Sullivan (@sullydish). 
The article "went nuts" and tapped into a phenomenon of "West Coast liberals horrified at liberalism" or what Cockburn, which, for the record, isn't written by Patrick or Andrew Cockburn, less suitably put as a "bonfire of the liberals". 
With regards to the overall readership of The Spectator USA, California is its most successful state, ahead of Texas and New York, with a few subscribers in Canada and the UK.
The editorial team is also somewhat spread out, with Managing Editor Matt McDonald (@mattjpfmcdonald) in New York, Books and Art Editor Dominic Green (@DrDominicGreen) in Boston and Amber Athey (@Amber_Athey) in Washington. 
This small team, alongside freelancers and other contributors, is competing with the likes of The American Spectator, The American Conservative and National Review, a long-standing and thoughtful conservative magazine that has its own Anglo-American link in the shape of online editor and author Charles C. W. Cooke (@charlescwcooke). 
"I would say we are similar to National Review in style and emphasis on good writing, but on tone and writing we're much more heterodox," Gray said. "We're not part of the conservative movement. That's a big advantage to us because a lot of magazines feel they have to make a statement about what their readers should think." 
A point in case for The Spectator USA editor is the rise of the populist nationalist right. "A lot of people can't write about it without expressing horror," Gray said. "If you want to analyse it properly, you need to be a bit more dispassionate." 
As for a more recent trend, the impact of the Covid-19 outbreak on the publication has been minimal. There have been a few more "unnecessary loops", but since the team were used to working remotely, with Gray often getting his evenings "ruined" in London, it hasn't been a major issue and subscriptions have risen. The Spectator USA currently has around 6,000 sign-ups and is on target to reach its 10,000 goal by the end of the year. 
The outlet, which launched a monthly print magazine in October 2019, plans to market heavily around the party conventions in August and hopes to host some in-person events (The Spectator sold out the London Palladium last year) down the road. The Americano podcast also brings in a few subscriptions, but not as many as Gray would like, despite regularly getting 10,000 listeners. 
The Spectator USA team, meanwhile, have been able to land some broadcast hits (print and TV journalism is a lot more symbiotic in the States), with appearances on Fox News and NewsMax TV and the odd showing on CNN and MSNBC. 
Elsewhere, video content is off the table since Gray is "slightly allergic" to it because it can "end up rubbish". But Cockburn will be taking centre stage leading up to November. 

"It will allow us to take the piss a bit and to mock the way other publications cover [the election]," the editor explained. "We will also hopefully be doing a lot more Democratic coverage. I want to do more on [Joe] Biden and to follow the campaign a bit." 

Although Gray, given his limited resources compared to the towering news-makers of The New York Times and Washington Post, doubts he will be embedding any reporters with the Democratic Party hopeful.

The Spectator has always styled itself as more of a "cocktail party" rather than a hard-nosed journalistic outfit anyway. There's no doubt this election will send Americans rushing to the bar.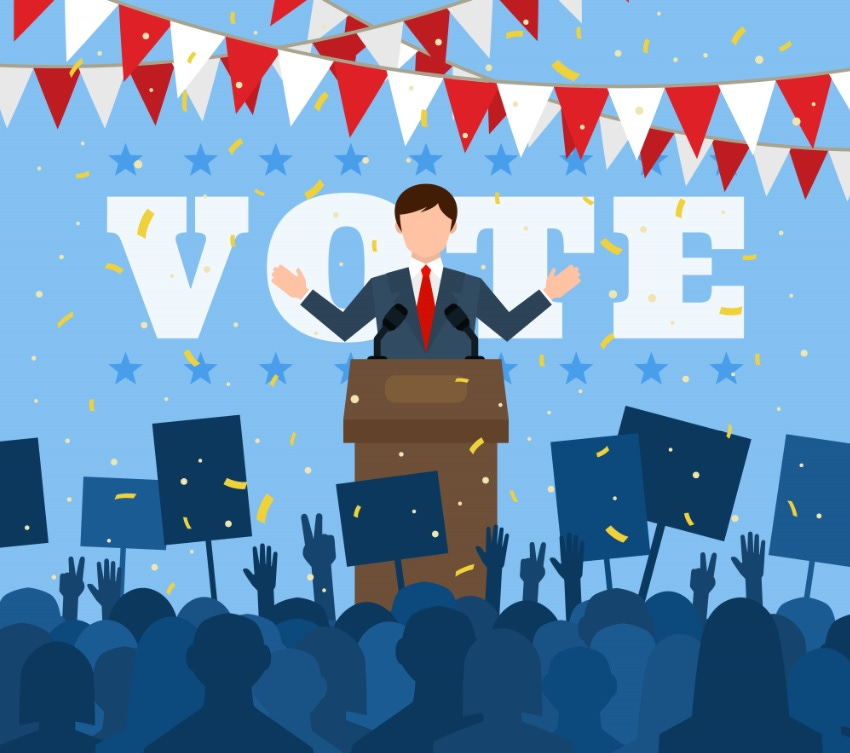 📈 Earnings
Reach, the company formerly known as Trinity Mirror, issued a trading statement this week. The business plans to cut 550 jobs, with group revenues down almost 28% in Q2 compared to the same period last year. "Award-winning journalism and content will always be at the core of our purpose," CEO Jim Mullen promised.
💼 Jobs and biz
Former FT editor Lionel Barber is set to publish his diaries. Joe Media has been bought out of administration and will now be run by former Unilads executives.
BBC ends free licence fees for over-75s in UK The Times' Janice Turner (@VictoriaPeckham) has won the Orwell Prize for political journalism.
The Indie's chief US correspondent Andrew Buncombe (@AndrewBuncombe) on getting arrested, jailed and assaulted 
The Slate Star Codex backlash
🔬 Research
Latest misinformation briefing from Oxford University. MIT: Itch to share helps spread misinformation
Queensland University of Technology: Improving trust in news 
🎧 Podcasts
Bloomberg Media Group CEO Justin Smith (@Justin_B_Smith) on Digiday

🤖 Technology
Digital ad market starting to rebound NYC Media Lab's 'Machine + Media' videos 

📧 Contact
For high-praise, tips or gripes, please contact the editor at iansilvera@gmail.com or via @ianjsilvera.FN 43 can be found hereFN 42 can befound hereFN 41 can befound here