Discover more from Future News & Media
Ian Silvera's analysis on innovation and developments in the media sector and its relationship to politics and technology.
How a Politico newsletter is put together
Future News 53
Forget grand strategies more suited to chess or checkers, tricky trade negotiations are often held-up in a diplomatic stink by something much more mundane and sometimes mouldy – cheese. This is a lactose-high fact that Graham Lanktree (@g_lanktree) has encountered since joining Politico at the start of July. 
Since then he has gone on to report on how US tariffs are hurting Britain's cheddar industry and how Stilton almost derailed the UK's post-Brexit trade deal with Japan. The reason this unlikely story made the national news? Lanktree spotted a mention of the blue cheese in the Japanese press and tipped off Politico's Lobby team, who duly quizzed Number 10 over the fate of the fungus-filled fancy. 
Both stories have made his Morning Trade newsletter, which launched on 13 July and will go behind a pay-wall on 7 September. It is one of Politico's new products in the UK, where the outlet is seeking to expand its readership following the success of the 50,000-subscriber-strong London Playbook now edited by Alex Wickham (@AlexWickham). 
Brexit, however, remains the other big story behind the novel coronavirus in the UK media. So how does Lanktree avoid doubling-up on his own colleagues and providing something new to readers? 
"We do need to cover Brexit as part of the trade beat, but it's usually other Politico journalists that are covering it more heavily...their copy will make it into the trade newsletter," he told FN. "I see it as my job to build-up contacts outside of that sphere because I'm not as heavily involved in the Brexit file as they are, although I can play a supporting role." 
Lanktree's "huge beat" encompasses aspects of international law, campaign groups, politics and business. He has therefore tried to take a "big tent" approach and has another potential edge on the competition – he's Canadian. 
"I'm a foreigner living in the UK and although I'm a member of a Commonwealth nation I didn't grow-up in the same milieu as some of the journalists who cover Westminster," the former Property Week reporter explained. 
Despite his experience in business and political journalism (he covered US politics at Newsweek), Morning Trade is Lanktree's first newsletter so he had a few "runs at it", as he put it, before the debut newsletter went live. "It hasn't really changed too much from the first day I did it," he said. "In the beginning it just seemed to work, so I've launched head first into it."
Lanktree tries to get the first draft of Morning Trade put to bed before 7pm each evening, waking around 6.30am on weekday mornings to have a quick final scan of the newsletter and to see what amends, changes or feedback his editors (currently Executive Editor Kate Day (@kate_day), with ex-PoliticsHome hack and incoming Policy Editor Matt Honeycombe-Foster (@matt_hfoster) soon to be assuming that role) have made over night. Then, the scary bit – it's sent out to the world, warts and all, for 7am.
It's on to the reporting (the first part of the newsletter is effectively an original article) and curation (Lanktree goes through the nationals and has set up several trade-focused Google Alerts) after that before the UK-based Politico team have an editorial meeting just before 9am. " You really have to think about it as a global phenomenon," he stressed. 
As for who's reading Morning Trade and how many people open his email, Lankree has no idea and he's quite happy about being in the dark over the analytics. "They don't tell me any of the stats, which is kind of nice because I'm not watching a traffic ticker or basing my coverage on what people are clicking on the most," he said.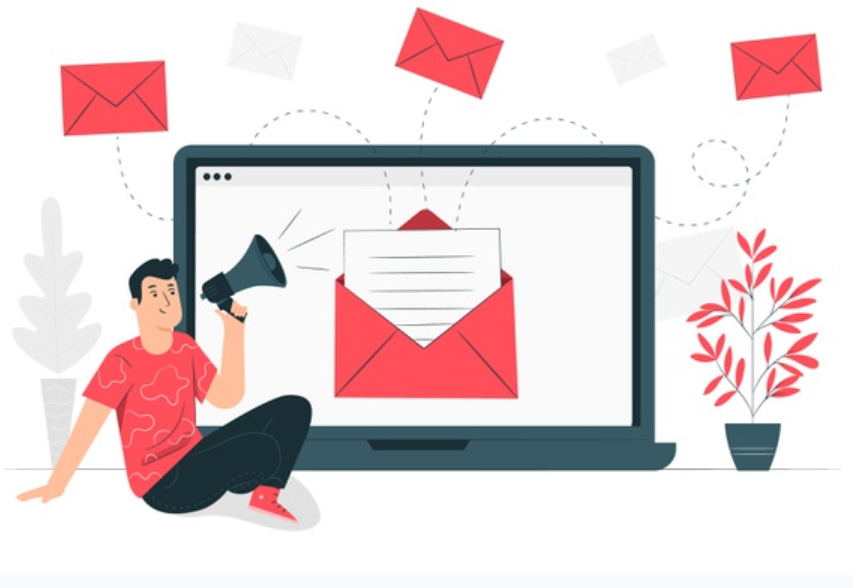 📈 Earnings and transactions
Archant, one of the UK's oldest publishers, has reportedly been bought out by turnaround investor Rcapital Partners. The partnership will go ahead if a company voluntary arrangement is approved. Archant Limited and Archant Community Media Holdings Limited will be placed into administration, while the group's trading company, Archant Community Media Limited, will not be impacted. 
💼 Jobs and biz
American Conservative executive director and acting editor, Johnny Burtka (@johnnyburtka), will leave the publication this month. Helen Andrews (@herandrews) will edit the publication's print magazine, Arthur Bloom (@j_arthur_bloom) will look after its website and Emile Doak (@EADoak) will oversee its programmes and operations as vice president.
GB News will be launched by former Number 10 comms chief Sir Robbie Gibb (@RobbieGibb) this month as News UK reportedly plans its own news-focused channel under David Rhodes, a former Fox News Executive.
UK government set to pressure new BBC boss on licence-fee funding model via Gordon Rayner (@GordonRayner).
New York Times ditches TV listings after more than eight decades via Alexis Benveniste (@apbenven).
The White House is compiling dossiers on journalists via Oliver Darcy (@OliverDarcy). 
🔬Research
Current world energy consumption is tied to unchangeable past economic production.
Flinders University: Poor internet infrastructure is a risk to public health.
📅 Events
NYC Media Lab Summit 2020 kicks off on 7 October. If you were in any doubt, it's all going to be online. 
🎧 Podcasts
Longform: Jason Parham (@nonlinearnotes), senior writer at Wired. 
Digiday: Substack CEO Chris Best (@CJGBest). 
🤖 Technology 
Is there room for streaming start-ups in this Spotify world? Via James Cook (@JamesLiamCook).
Elon Musk's quest to connect a computer to your brain via Rebecca Heilweil (@rebheilweil).
📧 Contact
For high-praise, tips or gripes, please contact the editor at iansilvera@gmail.com or via @ianjsilvera. 
FN 52 can be found here
FN 51 can be found here
FN 50 can be found here
Follow on LinkedIn here 
Illustration credit: Stories